Monica Malone
Feminist Fashion: Declutter, Donate, Create
If you are not worried about Climate Change, it's time to get worried. I don't want to be an alarmist, but it is time to be alarmed! I've been worried about the environment for as long as I can remember and I was always taught to take care to take care of the Earth (in the white western American way #dontmesswithTexas). The news of scientists going on strike, and Wynn Alan Bruce setting himself on fire this past Earth Day, are anxiety inducing, but it is important to remember that it is not too late! It is important to remain hopeful. It may be getting close to to the deadline, but I promise you, it is not to late to save our Earth. The Earth will actually be okay. Even when we are long gone, the Earth will be fine - it's actually ourselves were trying to save. While the main problem lies with corporations,
there are steps you can take as an individual to help reduce your impact on the environment. Shit is BAD, but It's not hopeless.
As you spring clean this year, I encourage you to look for different ways you can declutter other than putting things in a box and dropping them off at a Goodwill. Goodwill and other thrift stores across the country are having to turn away items because they are over whelmed with stuff. They throw away a lot of what is donated because they have no room for it or it is literal trash.
Tbh I have actually bought literal trash from a Goodwill before, so, yeah.
Since only about one third of donated clothes are actually resold, what are some other ways to declutter?
To help get you started, here are some places I have found that help recycle common hard-to-recycle items. Clothes, shoes, craft supplies, and more, use this list as a jumping off point to discover, or create, new places that are doing their best to help not only our Mother Earth, but her people as well.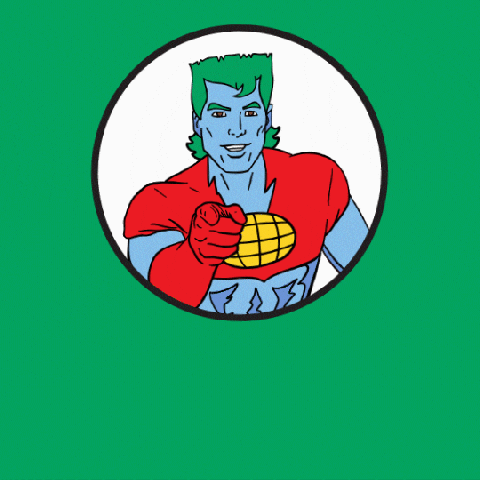 Donate to Shelters, Not Thrift Stores
Shelters near you can be found with an easy google search. They are always looking for coats and clothes for people experiencing homelessness. Bigger cities will have more, but always check local first! A well known one is Dress for Success, an organization that helps empower women by helping them find business attire and guiding them through the process of applying to jobs. While they may not take physical donations (email to check, they may just not take donations from drives anymore) they do take financial donations on their website!
Planet Aid is another great company that does take donations. For a small fee, you get a shipping label and can then send up to 70 pounds to them of clothes, shoes, books, small electronics, and housewares. From there, they go all different kinds of places to help people all around the world. You can read more about it on their website here.
If you live in a big city, like I do, and pass by people experiencing homelessness, never underestimate the power of handing them things they need directly. Clean clothes are always hard to come by for those that don't have access to a stable place of residence. Always ask the person before just shoving some clothes you no longer want into their hands!
Too Many Gently Worn Clothes
To help reduce the clothing waste, you can donate specific items to these different organizations.
isupportthegirls and freethegirls both accept gently worn or new bras for women that need them. They each have a bit of a different mission, so check them out and see which one resonates with you. The Bra Recyclers also take new or gently worn bras and find ways to recycle them!
For underwear, that is often hard to recycle, there are actually a number of place you can send old (but clean!) undies to. Knickey is great because they will also send you a free pair of undies after you donate! There is also Hanky Panky that accepts old (but clean!) underwear and you can gain points to shop on their site with!
TerraCycle also has a program they partnered with the panty brand, Parade, on. Doesn't have to be the Parade brand - but maybe go check them out since they work with TerraCycle! Parade is also committed to helping people live a more sustainable life. They understand how corporations contribute to the environment and are trying to do their part to be Climate Positive by 2025.
TerraCycle has a lot of different recycling programs. The majority of which are free! You can brose them all here.
Unwearable Clothes and Fabrics
For Clothes that have seen better days, I cannot recommend For Days Take Back Bag enough! No matter the condition, they will take old clothes, rags, linens, etc. and will either donate them to be resold in low income areas, or downcycle them into insulation or carpeting. For $20 they send you a bag and a return label, you just fill the bag and then ship off! Only 5% of their Take Back Bags end up as trash - it is such a refreshing way to get rid of fabric pieces that are on their last leg.
Shoes
Shoes are a little harder to recycle because they are made out of such difficult materials. Soles4Souls has a great program of accepting new or gently used shoes and they work with DSW for accessible drop off sights. TerraCycle also has a few shoe recycling programs from Sandals to sneakers.
For socks that need recycling check out zkano - they only recycle socks!
Too Many Craft Supplies
If you are anything like me, you hoard craft supplies thinking you will use them some day. If one day you decide you just can't deal with the clutter anymore, there are great options for second hand craft supplies: Make and Mend and Swanson Fabrics.
I'm sure there are more, but these are the two I've found that have (and accept!) a wide array of supplies. If you are looking for something specific for a project, check these sights first, THEN go to a name brand craft store if you can't find what you are looking for. A lot of corporate places over charge for small items, you know there are people that have what you need and aren't using it - ask crafty friends or check out the aforementioned secondhand craft supply places!
As my journey as a Low Waste Artist continues, I've found lots of joy in looking at a piece of trash, junk mail, or scrap supplies, and thinking, "What could I make with this? How can I extend the life of this material by turning it into art or something wearable? Maybe even something reusable?" I always hope to encourage you to look at things in different ways, and create, create, create.
We live in a world where over consumption is normalized. And it's okay to buy things, it's okay to have material items that are important to you or bring you joy. When shopping or cleaning, however, be more mindful of what you need, how long you'll need it, and how long will it last you?
More Articles to check out
Corporations vs. Individual - It's not an either or situation